Programs for Individuals & Small Teams
In-Person or Virtual, choose between an entire program and single modules. FLAGSHIP Technology Entrepreneurship Program is our acclaimed certificate program composed of 3 modules, one module per week. Or select individual modules – Red, Blue, or Green – each designed to be a stand-alone course. All programs have elective Mentoring Labs to create a fully custom learning experience.
Learning Modules
Complete all modules and receive the Certificate, or attend selected modules based on your learning needs.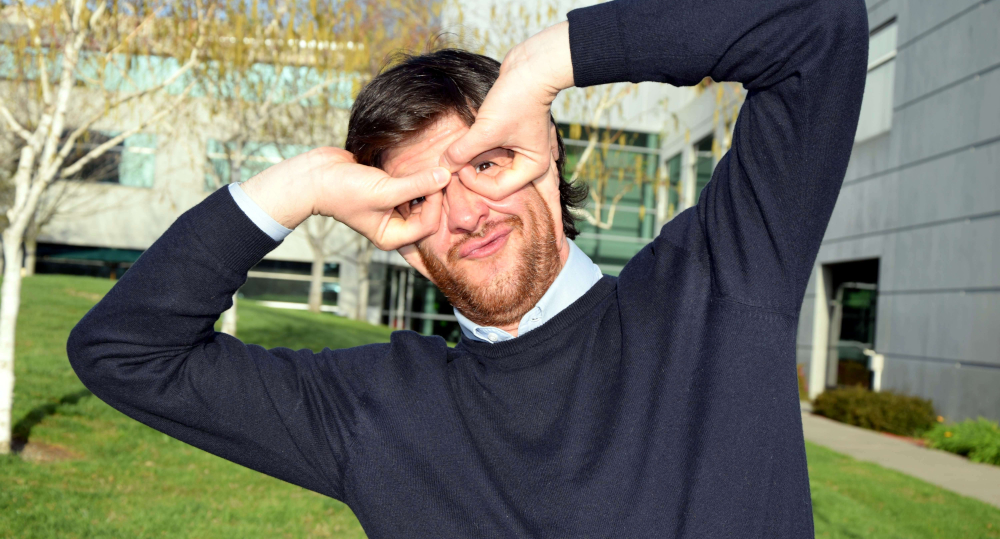 RED / DESIGN
TURNING IDEAS INTO VENTURES
Advance your abilities to build successful new companies or innovation projects. Learn all the basics, including finding a new business opportunity, defining an uncovered need through Design Thinking, business models and go-to-market, prototyping, agile and lean startup methodologies, validation and early traction generation.
Acquire skills: Problem solving, analytical thinking, adaptability, attention to detail, creativity, flexibility, innovation.
Duration: 1 week in-person or 10 weeks virtual.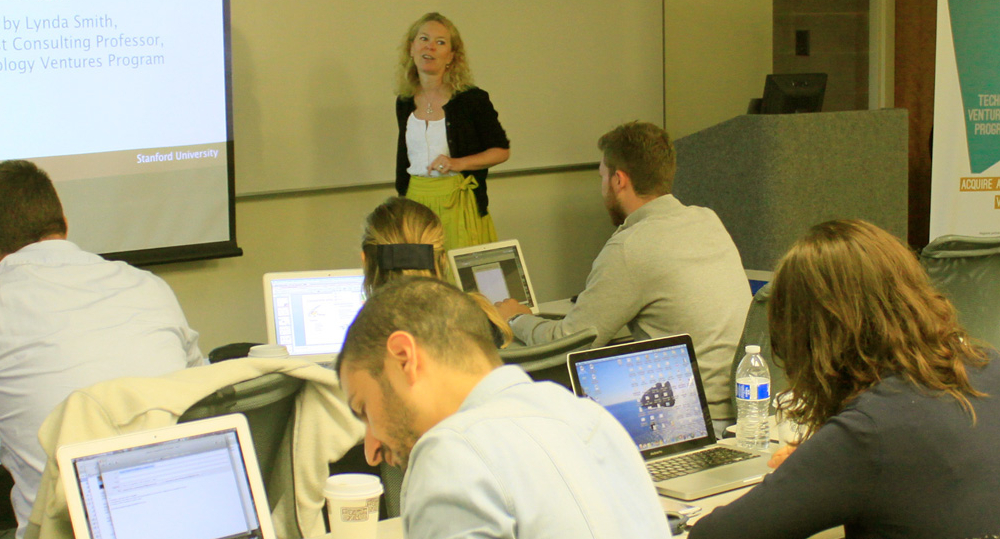 BLUE / FINANCE
RAISING CAPITAL AND GROWING
Boost your knowledge in financing, running, and growing a new venture. Venture capitalists and seasoned entrepreneurs will teach you the investor mindset, Silicon Valley innovation and technology trends, storytelling, financials for new ventures, capital sources, selecting and managing investors/advisors, negotiation, and other critical success factors.
Acquire skills: Relationship building, goal setting, communication, negotiation, conflict resolution, finance management.
Duration: 1 week in-person or 10 weeks virtual.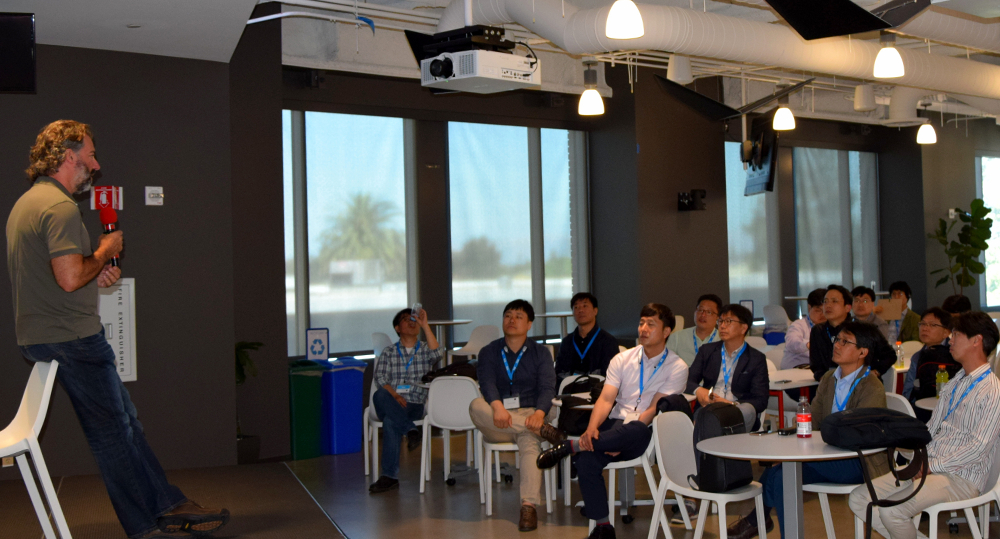 GREEN / LEADERSHIP
LEADING HIGH GROWTH VENTURES
Empower and drive a team. Learn from experienced Silicon Valley executives and senior leaders that turned some of the most successful startups into iconic companies. Topics include: venture organization, building a great company culture, operations planning, decision making, cultural intelligence, diversity and ethical awareness.
Acquire skills: Leadership, teamwork, project management, active listening, dependability, decision-making.
Duration: 1 week in-person or 10 weeks virtual.
FLAGSHIP / RED+BLUE+GREEN
Technology Entrepreneurship Program
Flagship comprehensive guidance throughout the entire entrepreneurial journey. This acclaimed program prepares entrepreneurs, scientists, and CEOs to emulate the best practices that have made Silicon Valley the icon of innovation and understand what it takes to create, grow, and lead a new venture or innovation project.
Flagship program includes Red, Blue, and Green module curriculums.
Module 1: Turning Ideas into Ventures.
Module 2: Raising Capital and Growing.
Module 3: Leading High Growth Ventures.

Certification: Certificate in Technology Entrepreneurship.
Duration: 3 weeks in-person, or a mix of virtual and in-person modules.
BUILD YOUR SCHEDULE
Entire program or single modules
Attend the comprehensive Flagship (all 3 modules) or combine individual modules – Red, Blue, or Green – each designed to be a stand-alone course covering one of the main training parts in technology entrepreneurship. You can also follow only the classes (no Mentoring Labs, no social activities) for reduced tuition.
Stay flexible
Start with Red, then Blue and Green. Or attend Blue first. Sort the modules as it works best for you. You can combine Virtual (live online) part-time and In-Person full-time courses (e.g., Red Virtual + Blue In-Person). One module per year (e.g., Red) to complete the training in 3 years, or two modules (e.g., Red+Blue).
A custom experience using Labs
Programs are made of core classes and elective Mentoring Labs. There are labs for startup founders rather than leaders of a large company. Scientists can channel scientific knowledge to innovation, and wannabe investors and consultants can learn Silicon Valley best practices. If you attend as a small team, you can have a private lab.
In-Person on the Silicon Valley campus is impressive. There are several good reasons for choosing a virtual format.
In-Person
The program maximizes learning in a super-intensive schedule with 8 AM to 8 PM activities, Monday to Friday. The 'classes only' option is less intensive.
Our holistic approach encompasses a mix of classroom lectures, mentoring labs, and networking opportunities with Silicon Valley investors and leaders. Alternating on-campus and off-campus events ensures participants are always fresh and energized.
Virtual
Program sessions are live-online, no recordings, every Saturday for 10 weeks, improving your skills without compromising your work and family responsibilities. Classes, mentoring labs, and supporting activities are broken into weekly bite-sized modules with incremental deadlines.
Due to the program's virtual nature, group work replaces social events to network and exchange ideas between participants.
Tuition and Financial Aid
Program fee
Virtual
In-Person
Classes only
Full program
FLAGSHIP 30% saving
(All 3 modules + Certificate)
select single modules
$4,200
(3 weeks)
$7,300
(3 weeks)
FLAGSHIP Flex 20% saving
(3 modules + Certificate)
mix Virtual and In-Person modules in 2yr
Single Module
(Red, Blue, or Green)
$990
(10 weeks)
$1,990
(1 week)
$3,500
(1 week)
INCLUDES:
Classes
✔
✔
✔
Mentoring Labs
✔
optional
✔
Social events
group work
✔
Visits & Meetings
✔
See brochure for details.
EUR fees available for selected countries.
Financial Aid
Assigned to outstanding applicants based on financial needs and professional profiles. Not apply to discount beneficial and virtual programs.
TEAM up to $3,000 scholarship for 2-3 members joining together.
FEMALE INNOVATOR up to $1,500 scholarship.
JAPAN $1,000 scholarship.
EUROPE $1,000 scholarship in AI, Life Science, or FinTech.
LATAM $1,000 scholarship for Latin America.
Arabian Peninsula $1,000 scholarship.
ITALY $1,000 scholarship in honor of Business Association Italy America.
BlueJeans $1,000 scholarship supported by Blue Jeans Network (Verizon).
PeopleReign $500 scholarship in honor of PeopleReign.
Florentine scholarship (for innovators from Florence, Italy) in cooperation with the County of Santa Clara.
Deferred Tuition Program (DTP)
DTP provides prospective participants financial assistance as a deferred zero interest tuition plan to help with program fees. For the U.S. only.
Why TVLP programs
15 participants cap
We offer top, very interactive experiences to a limited number of talents selected around each program. Classes, mentoring labs, and other parts are tuned based on goals, expectations, and participants' profiles.
Real classes, not just inspiring talks
Learn from and connect with Silicon Valley entrepreneurs, investors, and executives, part of our faculty. They are instructors with exceptional profiles and real-life experience, and classes have a structured syllabus and teaching material.
Lifelong experience
You will acquire the Silicon Valley Mindset, which will last whatever your career journey as an entrepreneur or employee. Our alumni are innovators and leaders who have built new ventures, launched products, and positively impacted their community.
More than a Graduation, we are a community
Earn a shareable certificate and show your new achievement. Most importantly, our immersive programs create solid connections among participants that become part of a Global Alumni Community with talents from 42+ countries.
What are you waiting for?
Only 15 participants selected on a rolling basis. And you may need a US visa.